Simple Ground Beef Recipes
Simple Ground Beef Recipes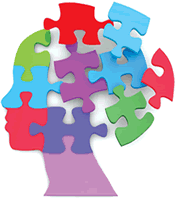 When seeking simple ground beef recipes you must always make healthful food choices.
Let's look at how you can use a single base recipe for three different meals.
Worst Foods To Eat
The popular media has erroneously portrayed ground beef as one of the worst foods to eat. While it is not one of the best cholesterol reducing foods available it is good cheap food that can be used to make inexpensive healthy recipes for your family or guests.
Simple Beef RecipeHere is the base recipe you can use as the foundation for many fast healthy meals:1 lb. lean ground beef2 eggs3 Tbsp. olive oil1 1/2 cups oats1/2 cup chopped onion1 tsp. minced garlic (from a jar is fine)Sea Salt, black pepper, and hot pepper sauce to taste
Simply combine all ingredients and mix well.
Wise EatingThis concoction can be made into low fat healthy burgers, meatloaf, or meatballs. Let's look at each of these in detail.
Burgers And MeatballsFlatten the ground meat/oat mix for burgers or roll it into golf ball sized meatballs. Place it into a skillet with 2 Tbsp. of olive oil and fry until well browned.
The burgers will go onto a whole grain bun with a slice of low-fat cheese, lettuce, tomato, and an olive oil based mayonnaise.
The meatballs will be dropped into your favorite spaghetti sauce.
Are these simple ground beef recipes or not? Of course they're simple!
MeatloafForm the ground meat/oat mix into a football shape. Place it into a shallow baking dish and drizzle with ketchup. Bake uncovered for one hour at 350 degrees Fahrenheit. Make sure the juices run clear to assure it is cooked all the way through.
The oats add fiber to your diet while supplying the nutrients found in this whole grain. Using olive oil in your spaghetti sauce and to fry your burgers or meatballs gets this healthy oil into you in a "sneaky" way.
By adding a salad or raw vegetable platter to these simple ground beef recipes you have delicious healthy recipes that are good to eat and good for you.